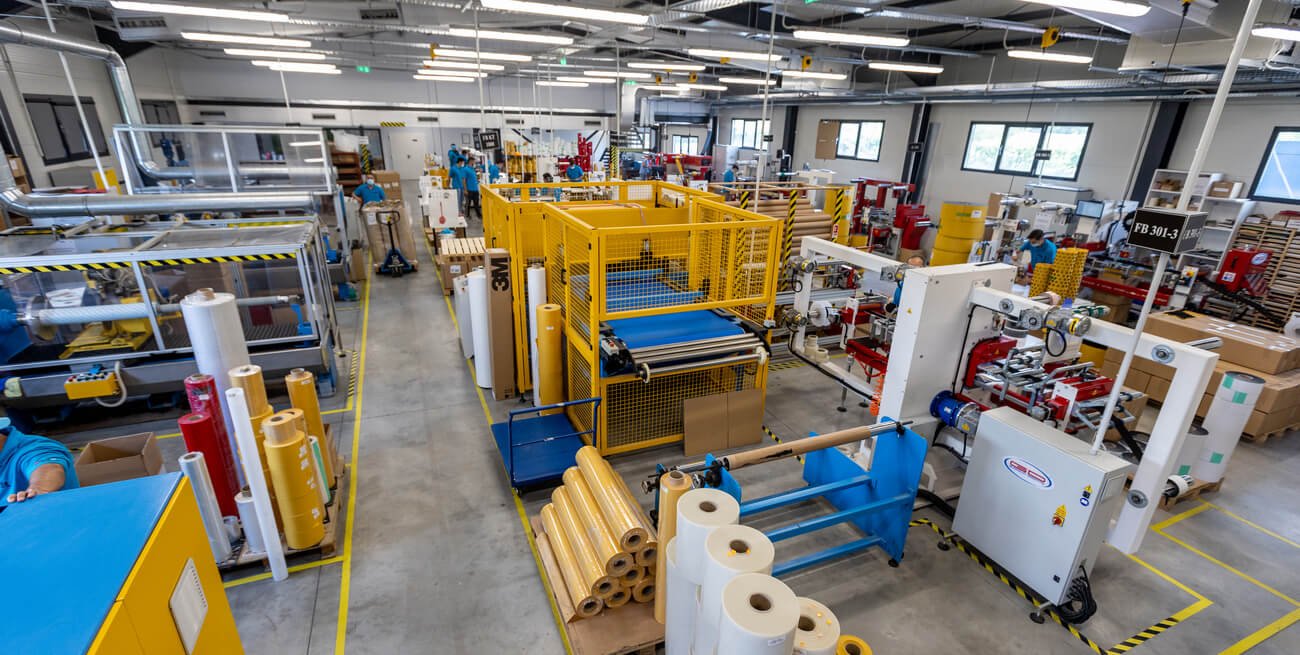 Adhesive tapes | Foams | Protective films
Anything that we do starts with a reel. However, conversion is much more than the simple cutting of a large reel to a small width.
However, the range of services we provide is much wider, as we own the most state-of-the-art plant providing raw material processing, up to the smallest of details, so as to be able to meet the strictest demands.